AAUW West Contra Costa Branch in Northern California represents communities from Berkeley to Richmond and beyond. It is a dynamic group of intellectually curious women with a common interest. We have been working to break through barriers for women and girls since 1949. We are celebrating our 70th year, and we are not finished!
---
Our Mission — AAUW advances equity for women and girls through advocacy, education, philanthropy, and research.
Our Promise — By joining AAUW, you will be part of a community that breaks through educational and economic barriers to give women and girls a fair chance.
Our members gain:
Friendships with educated women of diverse backgrounds and experiences.
In addition to monthly general meetings, access to interests groups including book club, bridge, global events, and lunch bunch.
Intellectual development at monthly meetings through education on current issues that impact women and girls.
As a branch we support:
Scholarships that send at least eight seventh grade girls each summer to Tech Trek, a science and math camp at Sonoma State University.
Join the fight to advance equity for women and girls and make new friends along the way. Become a member today.
---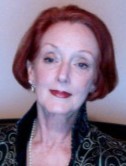 MEET TERRY JONES-BRADY,
AUTHOR OF "A MOSAIC HEART"
Virtual Meeting
Saturday, November 18, 2023
10:00 a.m. Zoom Check-in
10:30 a.m. Talk
Terry Jones-Brady earned a B.A. from UC Berkeley in Dramatic Art with a minor in English Literature. She then moved to N.Y. City to pursue a theater career, and married Tim Jones, one of her theater directors. Together they moved to Virginia.
She began to write as a way to deal with the heartache that life gave her when her daughters, Heather and Holly, were born with the ultimately fatal genetic disease, cystic fibrosis. As their mother and caregiver she created as normal a home as possible, full of life and love.
After the death of Heather at age 12, Terry received an M.A. in Special Education and taught students with learning disabilities, as well as ESL. Later she taught children in a local psychiatric hospital and then high functioning autistic middle school students. Terry is also a Master Gardener and Mosaic Artist.
She has written many articles as well as her award winning biography, A Mosaic Heart. Come hear her tell her story, one of resilience which she defines as the process of adopting in a positive way to significant tragedy or adversity and leading a productive life.
All are welcome. To receive the Zoom invitation, send an email to aauw.wcc.94530@gmail.com. The meeting host will open the Zoom meeting at 10:00 a.m. so attendees can check-in (and informally chat) before Terry talks at 10:30 a.m.
Maria LaForge, Program Co-Chair
AAUW West Contra Costa Branch
---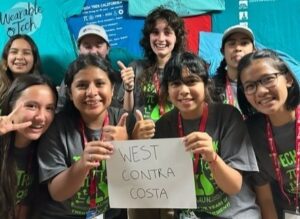 MEET OUR 2023 TECH TREK CAMPERS!
Saturday, September 16th, 10:00 a.m.
Christ Lutheran Church
780 Ashbury (at Stockton), El Cerrito
Our 2023 Tech Trek Program was successful. We sponsored six WCCUSD middle school girls who attended the Tech Trek STEM residential Camp at Sonoma State University the end of July. At this meeting, the girls will share their camp experiences. Their talks will include their core classes (Chemistry, Botany and Forensics), making a flashlight, and the Professional Women's Night. Note the 2023 camp picture above includes two counselors who were prior year WCC Tech Trek campers (Katherine Hennig 2017 from Korematsu and Sophia Carazo-Ortiz 2019 from Crespi).
Roberta Montgomery and Marsha Weintraub, Tech Trek Co-Chairs
---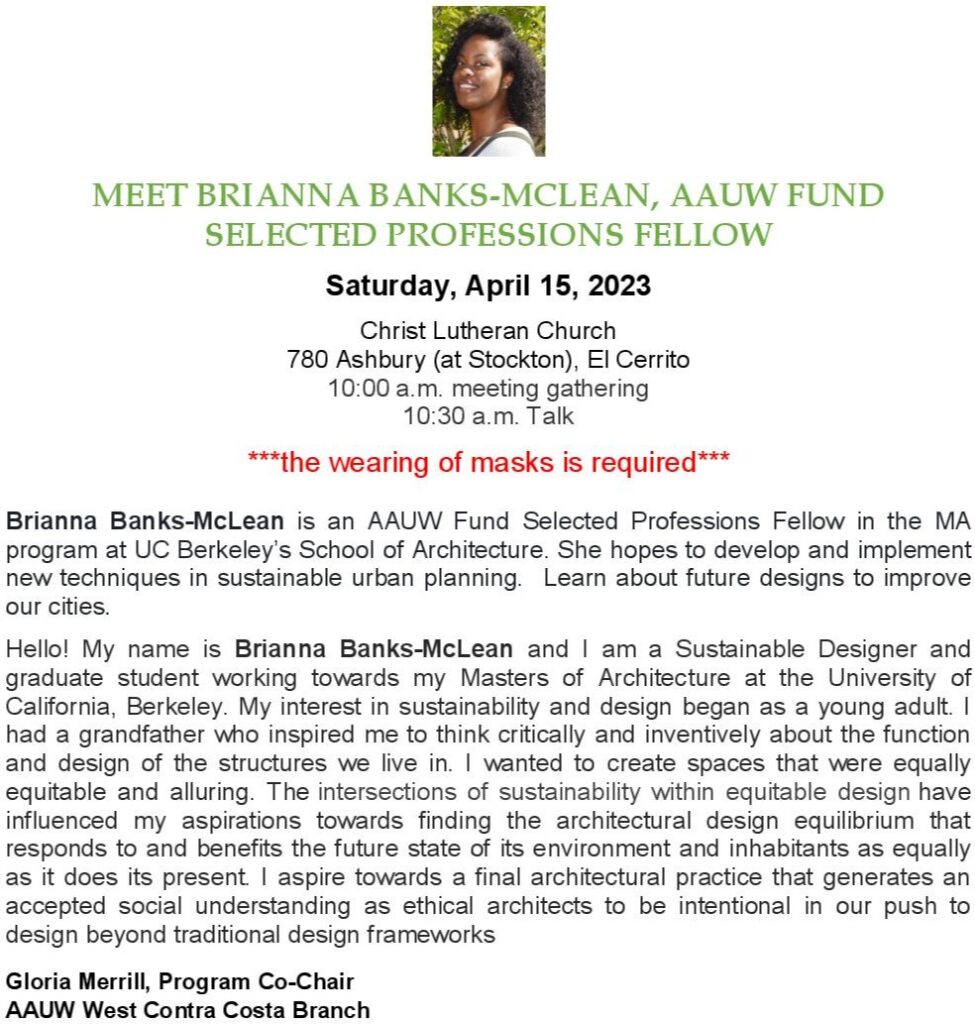 ---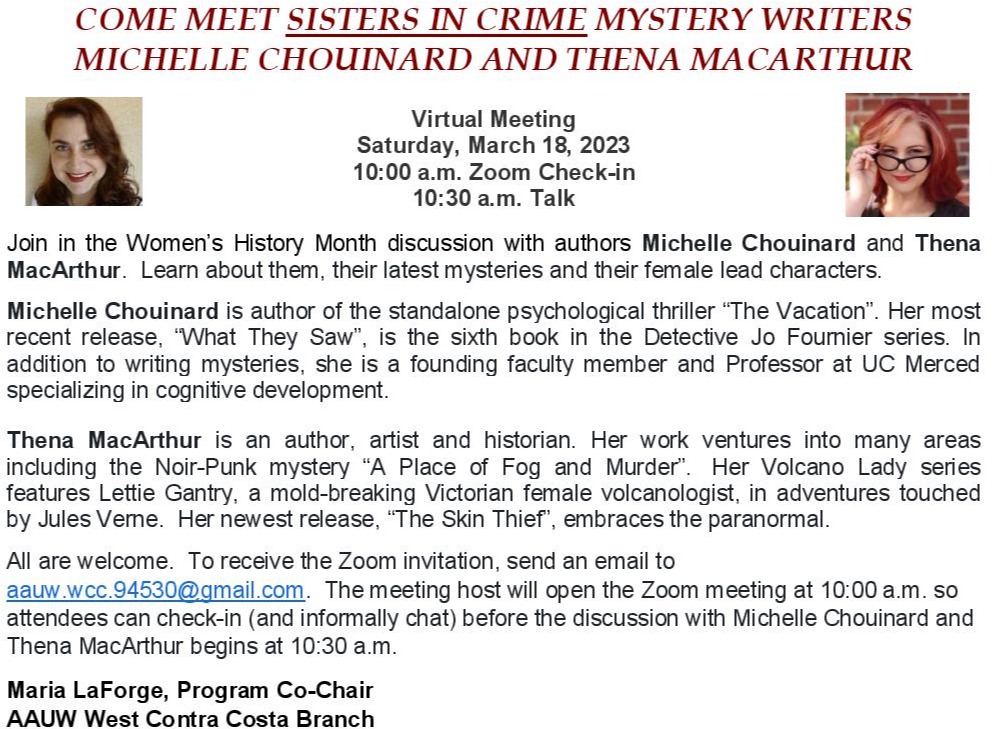 ---